It feels a little relieving now that the month of March had arrived and had shortened our wait for the Marvel treat. It's been over almost a year of wait
for that one thing we've been contemplating upon from the previous Avengers credit scene; the pager signal being sent to Captain Marvel. And this was it. The actual hero from the Kree civilization who was first from earth forgets her past and realizes that she got some sort of blow-stuff-up powers in her body.
I said that line in a spoiler-free way.
What are my views on important characters roles of Captain Marvel?
Brie Larson as Carol Danvers tends to be bold, confident and fearless throughout the entire movie with a ready-to-blow attitude within her despite how, when and whether she gets her memories back. She doesn't seem to lose that at all even while she learns to surf internet or gets checked out and hit on by a motorcycle guy after landing on earth.
Samuel Jackson is the only right actor to play Nick Fury. One true fact – Marvel HAD Samuel Jackson in mind when creating the comic character. And yes, we have all seen him do that role since 2011. But the '95 version Fury doesn't seem to be as classy and leader-like. Seems obvious because irrespective of him being the commander of SHIELD, he encounters this person for the first time who doesn't look Earth belonged. He comes out as a little more humorous and little less bossy standpoint. Therefore, not so dominant in this timeline.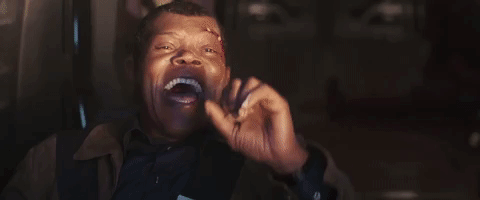 And about the Cat? Interesting Flerken.
Few points to why this movie was made?
First, It's an introduction to a new character and from a different galaxy but happens to be the first superhuman of the Marvel Cinematic Universe (but not avenger yet) that Nick encounters.
Second, This movie still being great and worth learning about the new character doesn't have to be the one you are too hyped for. In my opinion, Captain Marvel was shot to buy more time for both the superhero and the Avenger's event.
And third, This superhero gives one golden flexibility to Fury so he, the Commander of SHIELD, could reach out to her only when there's a big emergency. Real big emergency. We get to see that.
If you plan to watch Captain Marvel, I tell you again, it's not really that bland. It's just another character introduction to the MCU and an important element for the End Game. And after all, I'm only writing this review depending on my opinions and liking.
And if you have watched it, please do share your thoughts on Captain Marvel over text message or comments below.
Until then, cheerios.